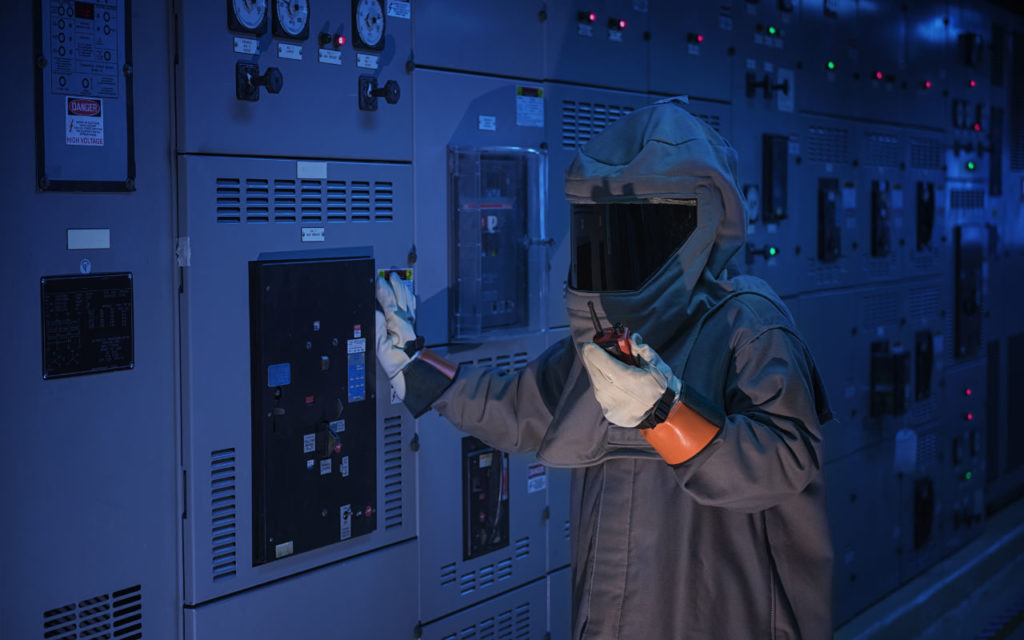 About the Facility:
Industrial sterile processing plant with laboratory facilities.
Special Conditions:
Diesel generator: redundant mains power supply with full load capacity. Automatic switching controls.
Project Details:
Complete facility electrical fault and arc flash study for 8 buses from utility point of connection inward with the goal of new arc flash labels with PPE requirements for hot work. Existing breaker settings examined for coordination and existing arc-flash hazards. New breaker settings and protection equipment proposed for better coordination and arc-flash hazard mitigation. Technical considerations included requirements of NFPA 70E and IEEE 1584, equipment interrupting ratings, current utility fault contribution data, X/R ratios, conductor types/sizes, rotating machinery contributions, etc. Technical examination included existing individual bus fault duties, component withstand tests, various fault type examination for worst case, exposure of vulnerable buses, and recommendation. Technical report included existing and new time-current characteristic (TCC) curves, incident energy levels, arc flash boundaries, arc-flash hazard levels, new arc flash equipment labels, hazard PPE categories, and FR (flame resistant) clothing requirements.